Dance is a very unique art form. It teaches discipline, poise, grace, confidence and that working hard can produce wonderful results. At Manyet Dance, we strive to teach with love and respect, in a positive atmosphere, where learning is fun. We hope to instill the love of dance in the hearts of our students so that they can enjoy it for a lifetime.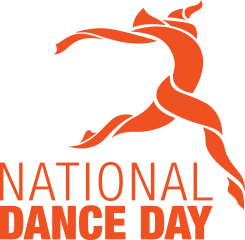 2016 National Dance Day
Saturday, July 30th
The goal of National Dance Day is to encourage Americans to embrace dance as a fun and positive way to maintain good health and fight obesity.
Grab your family and friends (no dance experience necessary!) to join Manyet Dance as we celebrate National Dance Day with a FREE family picnic and official NDD performance at Highland Hills Park Shelter #1 [85 Mayfield Avenue • Fort Thomas, KY 41075 • located on the left as you enter the park]
10:00AM - Meet at the park, wearing your official Manyet Dance National Dance Day t-shirt

10:15AM - Warm-up and quick practice (this is another time to learn the dance if you can't be there on July 26th)

10:45AM - Performance for guests and video recording for official submission to the Dizzy Feet Foundation (our video could be shown on "So You Think You Can Dance!")

11:00AM - 2:00PM - Manyet family fun at the park!
Pack your picnic lunch and favorite park games
We will play a few dance games that are suitable for all ages (yes, even parents, grandparents and babies!) and then enjoy the rest of the afternoon with our Manyet family and friends at the park!
FREE Dance Party to learn the official National Dance Day routine!
To prepare for the performance on July 30th, we invite our family and friends of all skill levels and ages (including those who have never danced before!) to join us at the new Wilder studio for a FREE class to learn the NDD routine, pick up official Manyet Dance NDD t-shirts, play games and win prizes!

8:00PM to 9:15PM
Tuesday, July 26th

Manyet Dance Wilder Studio
[1018 Town Drive • Wilder, KY 41076]

Call the Southgate Office at 859.781.0061 to sign up for the free class and request a t-shirt size.

You can watch the video of the routine at the official website: http://dizzyfeetfoundation.org/national-dance-day/
Official Manyet Dance National Dance Day T-shirts
The official Manyet Dance NDD t-shirts are $5 if requested before July 21st and $10 after, including the morning of July 30th.

Call the Southgate Office at 859.781.0061 to sign up for the free class and request a t-shirt size.
T-shirt sizes can be requested after July 21st, but will be sold on a first-come, first-serve basis.
Help us spread the word about National Dance Day with Manyet Dance!!
Email the flyer and share the graphic on IG, Twitter and FB!
Manyet Dance Online Account

Did you know that you can log in to your Manyet Dance online account at any time to manage details of your account? Not only can you register for classes, but you can also:
Send notes to the studio
View your current account balance
View all transactions
Add students and update existing student information
Review studio policies and procedures
Just click on the "Manyet Online Account Login" link in the left navigation menu to get started!
2016 - 2017 Fall Registration

Online registration is now open!

Head over to our Fall Registration page to register today!!

Early Fall registrations are due by July 1st, 2016 or before. These students will receive first priority when working on assigning class days/times/locations.

Click here to download the cost of classes and the 2016 - 2017 policies and procedures. The details, breakdown and FAQs for the Ready - Set - Recital! bundle can be found on the Policies and Procedures Page.
Picture Pick-Up

Dance pictures have arrived at the studio!
You may pick them up at the Southgate studio during any of our summer office hours:

Mondays: 12:30-6:30 PM
Tuesdays: 5:30-7:30 PM
Thursdays: 4:00-7:00 PM